Bristol is a community of about 4000 - a small village surrounded by residential neighborhoods and productive farmland. The village occupies a picturesque location, nestled against the Bristol Ledges, with the foothills of the Green Mountains as its backdrop. Bristol Village Cohousing is located on North Street, around the corner from Bristol's historic Main Street (just to the left of the photo above).
Founded in 1762, Bristol serves as a commercial hub for five small Addison County towns. Almost everything you need in your daily living is easily accessible on foot. Shops, restaurants, a fitness center, the public library, a drug store and a grocery are all located within a block or two of the cohousing community. Other amenities within a short walk are the post office, a locally owned hardware store, a traditional medical facility, and an alternative healing center. The town green, with an attractive new playground, is across the street.
Both the elementary school and the high school are within easy walking distance.
Bristol is a vibrant community, with many cultural and local events sponsored by an active citizenry. There are several recreational facilities in town. Much more can be reached within 20 minutes by car.
Bristol is located 30 miles south of Burlington and 12 miles north of the college town of Middlebury. Both are accessible by bus; the bus stop is a block from the cohousing community.
 For more information about Bristol, check out DiscoverBristolVt.com.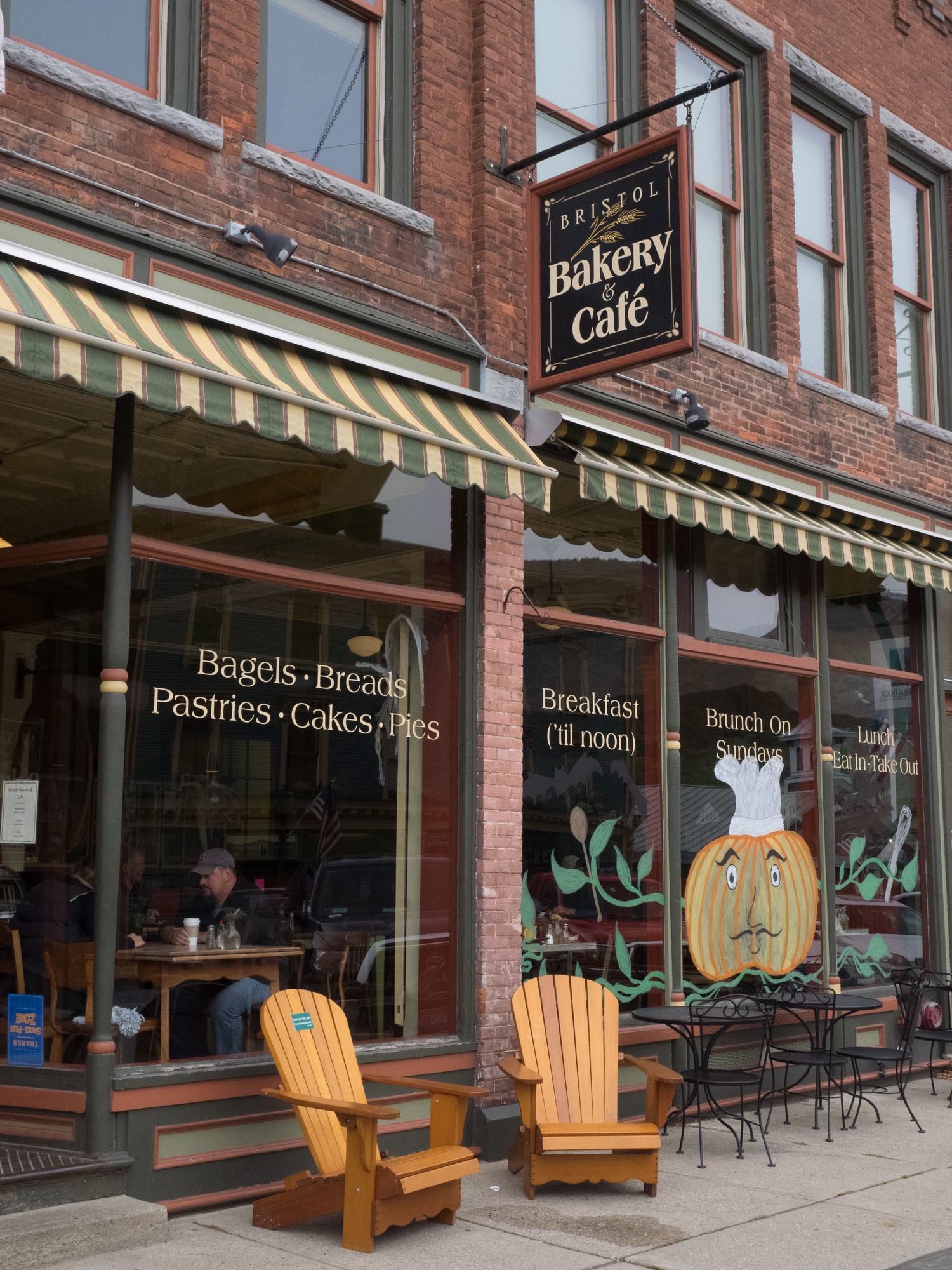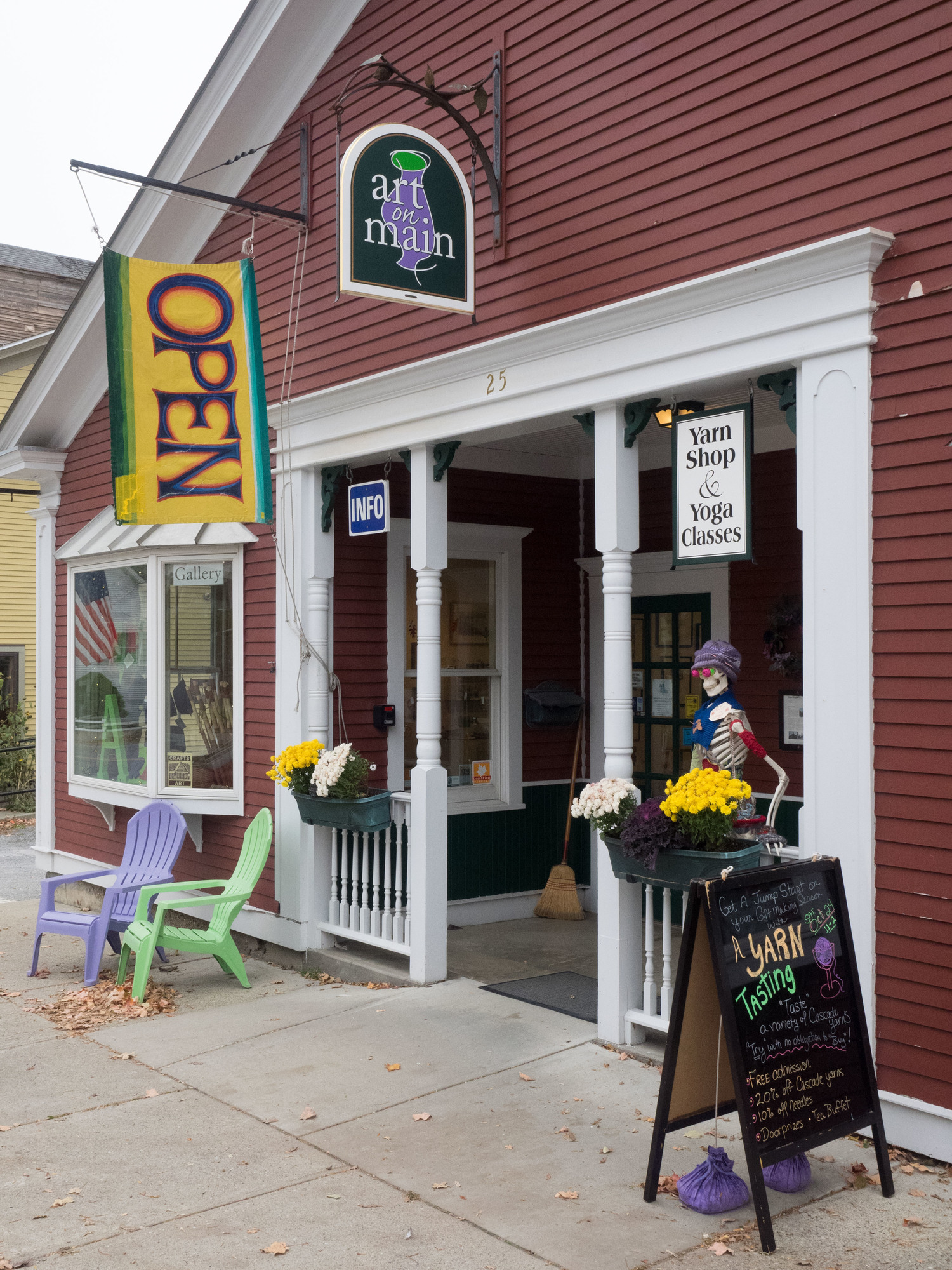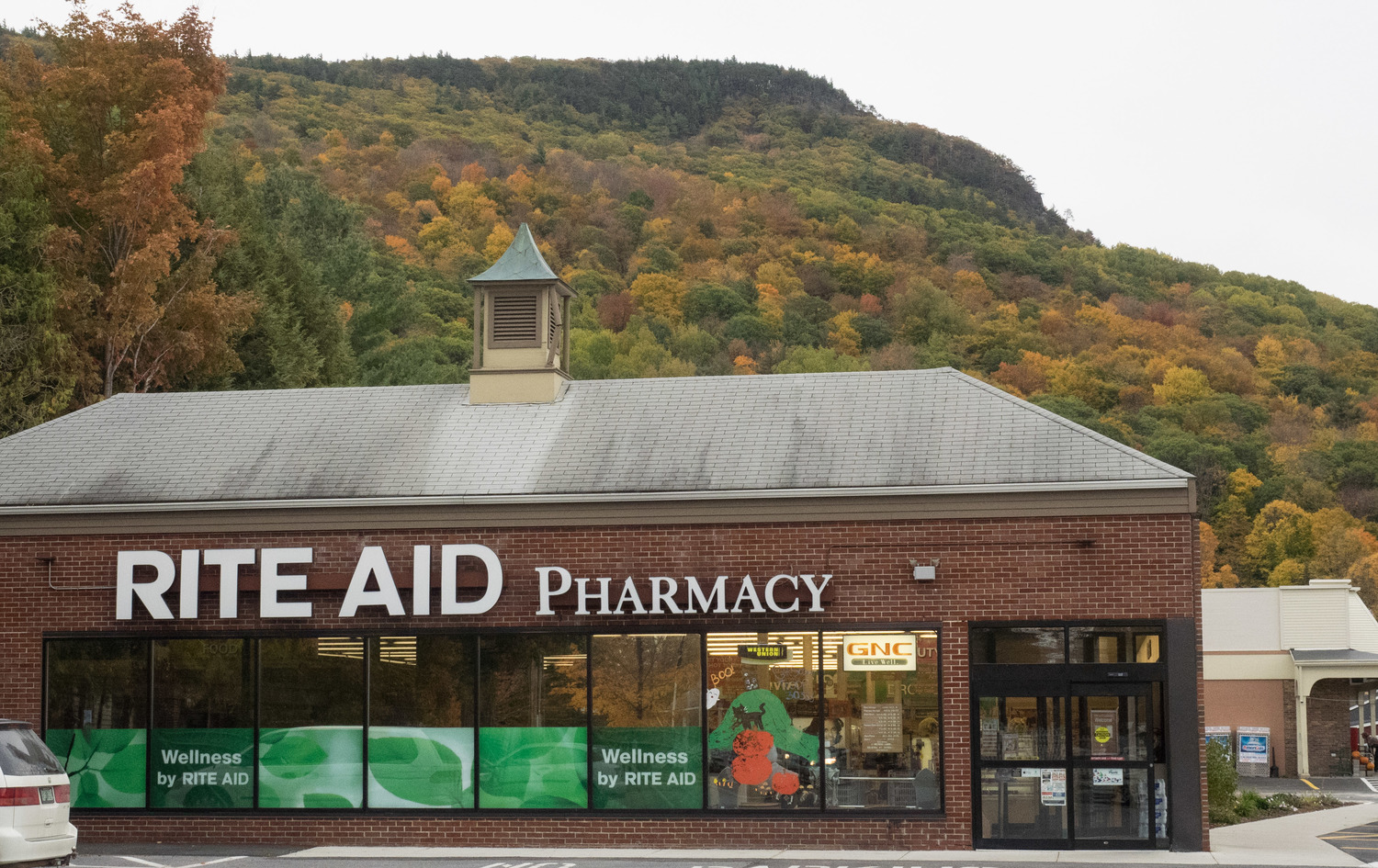 -------------------------------
Shops, restaurants and commercial establishments
Bristol is home to several restaurants – you'll find pizza, Chinese food, diner fare, a pub and both gourmet ice cream and a creeme stand.
Local stores sell gifts, books, housewares, office supplies and second-hand items – look also for Green Mountain Shoe and Apparel.
Also located within walking distance of Bristol Village Cohousing are a beautiful local library (The Lawrence Library), a gym (Bristol Health and Fitness), a hardware store, a veterinary hospital, the Mountain Health Center, chiropractors, acupuncturists, physical therapists and a couple of banks.
Cultural and local events
Local festivals and events are held in the town throughout the year. Key events are:
Recreational facilities, outdoor adventures
The Recreation Field is home to playing fields and host to many town events throughout the year. In or near the rec field are the following amenities available for public use:
 Within a 20-minute car ride, you'll find
Two historic towns are 15 minutes away (and there is daily bus service to both)
Middlebury is the county seat of Addison County. Because it is the home to Middlebury College, the town has many restaurants and shops. Some other features:
The Marble Works, an historic district with restaurants, shops and other businesses located downtown near the Otter Creek Falls.

The Town Hall Theater, with year-round music, dance, opera and plays

Middlebury College, with a full schedule of performing arts, films, an art gallery and college sports

The Marquis movie theater

Tasting rooms at the local Woodchuck Cidery, Otter Creek Brewery and the Drop In Brewery.

The Middlebury Natural Foods Coop, open 7 days a week, offering members and nonmembers wholesome natural foods and environmentally sound household products.

The Middlebury Farmer's Market, open Wednesdays and Saturdays from May – October. An indoor Farmers Market is open on most Saturdays from November – April.

The Trail around Middlebury, a 16 mile recreation path that circles the village, available for cyclists, walkers, cross-country skiers and snow shoers.

Porter Medical Center, a 45 bed community hospital, offering comprehensive medical care and 24 hour emergency services.
Vergennes, Vermont
Located on Dead Creek, Vergennes is the smallest city in Vermont. You'll enjoy:
The Vergennes Opera House, offering a year-round schedule of jazz' opera' folk and classical music, as well as theater performances.

Summer Band concerts on Monday evenings in Vergennes City Park

A Farmers Market from May – October

Dead Creek Wildlife Management Area, a destination for birders and a great place to view shorebirds, waders, snow geese and short-eared owls.